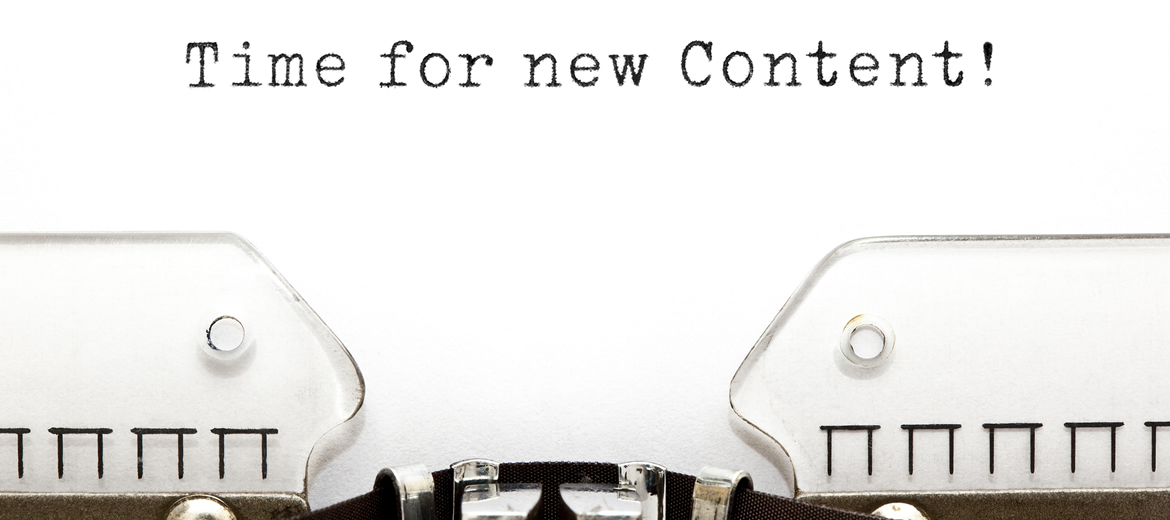 Keeping Up with SEO in Today's Competitive Environment
Designing and running a successful website is never an easy or straightforward proposition. The fact is that many different factors can influence whether or not your website succeeds and helps to you to meet whatever specific goals you've set, and this holds true no matter whether it's a personal blog, e-commerce web shop or corporate site.

Of course, one of the biggest potential keys to your site's success is ensuring that your target audience can actually find your site. After all, even the most well-designed site is guaranteed to fail if it doesn't get any traffic. In this sense, the best thing you can to do improve your site's performance is to boost its visibility in the search rankings, and this is where search engine optimization comes into play.
Dealing with the Constant Changes & Staying Ahead of the Curve
In years past, it usually wasn't that difficult to get most any website to the top of the Google rankings, but my how things have changed. Nowadays, it seems like virtually everyone has a website, and in fact, the total number of sites on the internet is rapidly approaching two billion. Although this may not sound like a lot in the grand scheme of things, it still means today's internet is far more competitive than ever before and getting more so every single day.
Nonetheless, it's not just the increasing number of websites that you're up against that makes using the best SEO practices so important today. Google, Bing and other search engines have also made their search algorithms far more sophisticated, which means it is now much harder to game the system. In the past, many webmasters would resort to tactics like spamming forums to build backlinks or stuffing keywords into the content as many times as possible even if the end result often didn't make sense or was completely unreadable.
Luckily, the algorithms now place a higher priority on the overall quality of the content and the level of relevant information that a site provides to interested visitors—so much so that whether or not your site has high-quality, relevant content can now be the single biggest make-or-break factor in your website's success.
Greater Visibility Equals More Traffic
In truth, search engine optimization involves so many different factors that it is essential to create a customized plan specific to each site. Your specific keywords, location and the level of competition you face will all play a huge role in determining what it will take to get your site to the top of the search rankings. Nonetheless, the fact that the current search algorithms still place a high emphasis on a site's backlinks means it is vital that any optimization strategy involves building up high quality backlinks.
Obviously, this isn't always easy to do, which is why many San Diego SEO professionals now encourage their clients to issue press releases. A press release is one of the best and easiest ways to gain high-domain, authority backlinks. Not only that, but it can also be a huge help in terms of your branding and overall customer engagement by ensuring your audience is constantly informed of the latest happenings.
Pay per click is another increasingly important part of many online marketing campaigns. With this method, what you essentially do is pay to have your site displayed in the ad-section at either the very top or on the side of the search results. The beauty of pay per click is directly in its name. You don't actually pay to have your site shown at the top of the results, but instead you only pay a very small amount every time someone actually clicks on your link and visits your site.
The Importance of Engaging Your Audience
It is impossible to deny the huge influence that social media now has on our lives, and in this sense, you're definitely missing out if you're not using Facebook, Twitter, Instagram, Pinterest or other platforms to better engage your audience. Again, it is not just enough to get people to like or follow your page as you also need to ensure you find a way to keep your followers interested and engaged.
Of course, the benefit of social media is that you essentially have a potentially huge captive audience and an almost endless number of options for engagement—whether it's using Facebook or another platform for advertisement, to draw attention to your latest blog post, post interesting articles and start discussions, or to inform your audience of special deals, offers or competitions.
Ultimately, there is no one single strategy that is guaranteed to get your site to the top of the search rankings. Instead, it requires focusing on your specific market and the goals you've set for your site, and then coming up with a specific strategy that best fits. The only problem is that this is virtually impossible without the required knowledge and skills. In this sense, hiring a San Diego SEO professional is one of the smartest website decisions you can make.